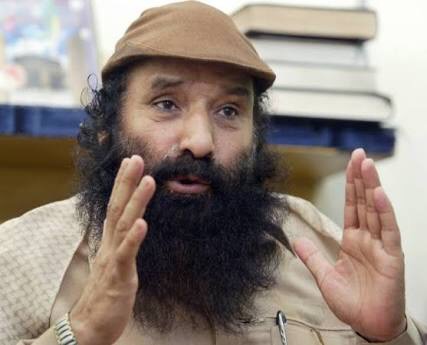 United Jihad Council (UJC) chief Syed Salahuddin on Thursday said the armed struggle in Kashmir has become inevitable and the only way to break Government of India's "arrogance" as New Delhi was never interested in the peaceful resolution of Kashmir issue.
"The last 71 years are witness that India was never interested in resolving the Kashmir dispute in a peaceful manner. Now, the whole nation has realized the inevitability of the armed struggle," Syed Salahuddin, according to a statement issued to GNS said while addressing a high-level meeting of UJC.
Salahuddin, who is also the chairman of Hizb-ul-Mujahideen, said, "The freedom movement of Jammu Kashmir was peaceful till 1990. History is witness that military might was employed to crush this struggle with the message that there is no peaceful way to resolve the Kashmir issue."
"Keeping in view all this, every soul of Kashmir realized that the armed struggle is the only way to break the arrogance of India," he said, adding, "This is the reason why Burhan Wani and thousands of young and educated youth wish to join this struggle."
The UJC chief added, "Like Shaheed Dr Manan Wani and Shaheed Prof Muhammad Rafi Bhat, Shaheed Maqbool Bhat, Shaheed Ashfaq Majeed Wani, Shaheed Ali Muhammad Dar, Shaheed Masood Tantray, Shams-ul-Haq and their likes not only led this struggle with gun but also through pen. This movement now needs educated people more than ever as only the people with wisdom and vision can foil the nefarious designs of India."
Syed Salahuddin also appealed to the Government of Pakistan to intensify its diplomatic efforts in highlighting the Kashmir issue and the vitality of its resolution, across the world.
He paid tributes to all the militants killed since past week saying their sacrifices will bear fruit.