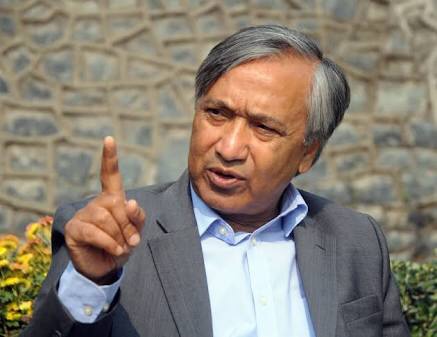 CPI (M) senior leader and MLA Kulgam, Muhammad Yousuf Tarigami, in a statement on Monday said "harassment of Kashmiri students at Aligarh Muslim University (AMU) and in other colleges and educational institutions in Punjab at the behest of communal forces is unacceptable and must be condemned in strongest words as such incidents have serious implications."
While condemning the AMU incident in which three students were first suspended and then booked under sedition law, Tarigami said, "A hate campaign has been unleashed on Kashmiri students outside the state and it has patronage of communal forces in the country. The already prevailing uncertain situation in Kashmir gets compounded by such incidents.
AMU incident is not an isolated one against Kashmiris as in the past, similar incidents have happened in various state of the country. It is actually a hate campaign which has been unleashed on Kashmiris outside the state and it has patronage of ruling party in the country."
On harrassment of Kashmiri students outside the state, he said "J&K Governor Shri Satya Pal Malik must take up the issue of harassment of Kashmiri students with the concerned state governments at the earliest and ensure safe and secure environment for Kashmiri students, businessmen, labourers and others working in various states of the country. Action must be taken against those found involved in intimidating innocent students from J&K."
Tarigami has also asked the Central government to inititate  "criminal proceedings" against people found guilty of harassing Kashmiri students.