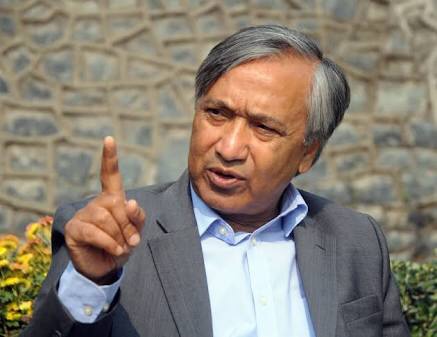 Describing the killing of three policemen in Shopian on Friday as 'unfortunate and tragic', Communist lawmaker Mohammad Yousuf Tarigami said the slain policemen were unarmed.
Targami in a statement said the abduction and subsequent killing of three policemen in Batagund and Kapran villages of Shopian is 'unfortunate and tragic'.
"The slain policemen were not on combat duty but were abducted unarmed from their homes," he said.
Whose 'cause' is being served by such killings? Whether a person is killed by the bullet from one side or the other side, it is a Kashmiri who is losing a life. For how long such killings will continue?, the CPI(M) leader said.
"We have been always condemning the killing of any unarmed person in whatever situation," he said and expressed heartfelt sympathies with the families of the slain policemen.