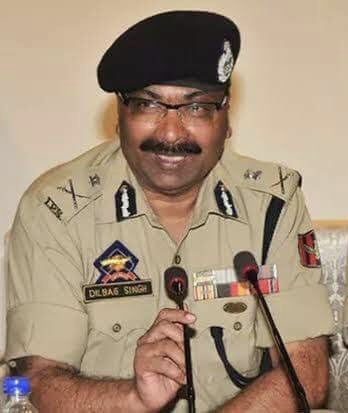 Arrangements in place for peaceful conduct of polls tomorrow: DGP
Director General Police Dilbagh Singh on Sunday said that all arrangements are in place to ensure free, fair, transparent and peaceful conduct of the first phase of municipal elections across Jammu and Kashmir tomorrow. He also made it clear that restrictions will not be imposed anywhere in Kashmir valley.
Talking to Kashmir News Service (KNS), DGP Dilbagh Singh said "government forces comprising police and paramilitaries have been deployed in strength across Jammu and Kashmir particularly the parts of valley scheduled to go for polls tomorrow. Restrictions will not be imposed in any part of Kashmir valley."
Calling upon people to come out to vote without any fear, DGP said "people fight for rights but in Kashmir people are granted opportunities to exercise their right to franchise without fighting for it. He urged people to come out without any fear to cast their votes.
Meanwhile, reports emanating from different parts of Srinagar and towns of Kashmir valley said that frisking of commuters and checking of vehicles has been intensified across Kashmir particularly the areas scheduled to go to polls tomorrow.